VVA Chapter #1069 receives donation from Texas VVA State Council: [posted on: 4-16-2013]
In April of 2013, Chapter 1069 officers traveled to Kerrville Texas to attend the VVA Texas State Council convention. While there, the Chapter was awarded a donation of $300 to help our newly formed Chapter get on its feet.
Photo below was taken at the Texas VVA State Council Conference held in April of 2013. It shows Leonard Sternadel, President of VVA Texas Chapter #1069, receiving a $300 check from Luther 'Buster' Newberry, the Texas State Council President.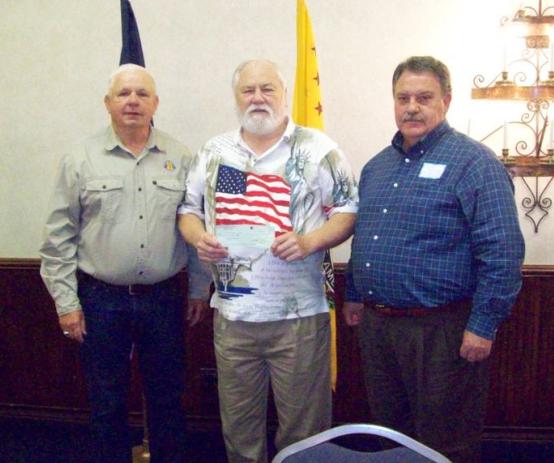 From left to right in above photo:
1- Leonard Sternadel (VVA Chapter 1069 President)
2- Luther 'Buster' Newberry (VVA Texas State Council President)
3- John Steelman (VVA Chapter 1069 Secretary/Treasurer)